Andrea Acosta
Jelena Fužinato & Patricia Sandonis
KMRU
Eva-Fiore Kovacovsky
Ioana Vreme Moser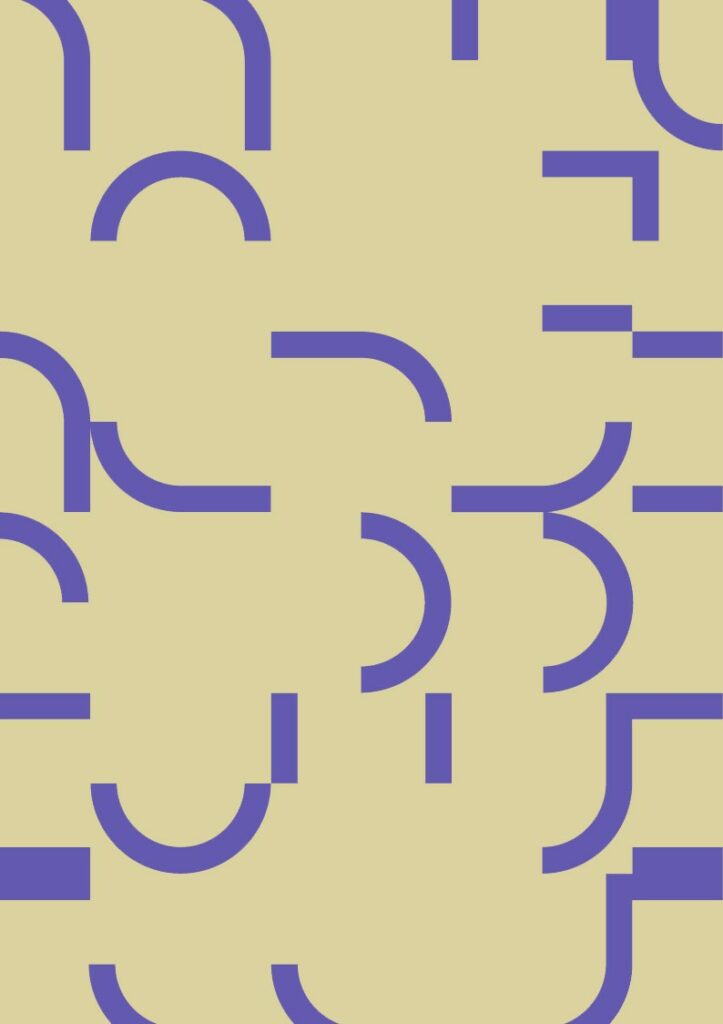 Exhibition
10/03–14/05/2023
Curated by Lusin Reinsch and Cleo Wächter
"Promising Premises" is the first part of the annual exhibition programme GLEANING
A broken glass bottle, bravely balancing itself upright. The sound of an ambulance wraps itself into a song. Wet glass pitches a frequency when touched. Rainwater, softly mixing with sand, slowly becomes more and more steady, until it has formed into concrete. A beech leaf, about to unfold, with many others about to follow.
The group exhibition "Promising Premises" presents different artistic approaches toward the concept of 'gleaning', touching upon the relationship between gathering and memory in urban-rural spaces.
'Gleaning', most simply put, is the act of gathering what was left behind on the land after the harvest. What is collected is what has slipped through the established structures. It is a practice that is hopeful, which takes on a considerate attitude, and in Western and Central European tradition it was done in groups.
Today, the practice has evolved and expanded in both its meaning and attitude, as can be seen in Agnès Varda's documentary film "The Gleaners and I". One picks up a potato, an object, or a thought and thinks: How can this be used? In times of (in)tangible scarcity, economic inflation, political uncertainty, and a deep climate crisis, perhaps we can reach for this practice to connect with our social and ecological environment. Sometimes it means leaving something behind, holding space.
Because 'gleaning' is first and foremost a way of perceiving, it means keeping your senses open and looking for the disregarded, something deemed unimportant at first glance. It balances between viewing and evaluating. When doing so we practice being attentive.
In five contemporary positions, the group exhibition takes the ideas of 'gleaning' off the field and looks into their translations in the artistic realm. Through installations, sculptures, photographic, and sonic works the participating artists display a vast array of artistic 'gleaning': from scouring archives and adapting existing works to developing new (site-specific) ones, while reinterpreting, recontextualizing, and rerouting the recognizable.
They shift thematically between the urban and ecological, the archived and the present, the self and the collective, and rigid structures and the soft organic currents in between, all while engaging with space and place or ways to it, through it. The title "Promising Premises" alludes to the hopeful wandering through the (city)- landscape, inviting the audience to notice and re-evaluate the familiar: beech leaves, broken glass, murmurs, fluidics, and concrete. And thus, to enter spring as gleaners themselves.
Andrea Acosta
Andrea Acosta is an interdisciplinary artist whose work explores notions of nature and landscape and their interaction with the built environment. Her process-based practice combines fieldwork in natural and urban spaces with drawing, sculpture, installation and photography. Exploring the tensions between organic and industrial materialities and processes, she reflects on the constant transformation of matter, gaze and territories, and the stories we tell about them. Experimenting with the potential of fragments and remnants, she proposes speculative ways of thinking about the ecology of our everyday and its interconnection to broader narratives.
She holds a Master's degree in Public Art and New Artistic Strategies from the Bauhaus University in Weimar (DE) and has participated in the Goldrausch Künstlerinnenprojekt art IT postgraduate programme in Berlin. Her work has been shown internationally in Europe, Latin America and Asia, in institutions such as the Ifa Gallery in Berlin, the Gropius Haus in Dessau, the Jan van Eyck Academy in Maastricht (NL), the Institut national d'histoire de l'art in Paris (FR), the Museum of Modern Art in Medellín (CO), Les Rencontres D'Arles (FR) and the Gyeonggi Museum of Modern Art in Seoul (KR). She has received the Uniandino Art Prize (Bogotá), a public art commission from Les Nouevaux Commaditaires (ES) and has been artist in residence at the Palais de Tokyo (JP), the Bauhaus Foundation in Dessau and the Cite des Arts in Paris, among others. Acosta was born in Bogotá and now lives and works in Berlin.
Jelena Fužinato & Patricia Sandonis
Jelena Fužinato works in drawing and installation media to explore authoritarian relations inside institutions such as family, schools, museums and states. Fužinato deals with real events but is using speculation and fiction in their treatment and presentation. The works and methods that she chooses are frequently in contraposition to central narratives and talk about marginal social positions of things and beings. Her layered approach brings together existing references and fabricated information to generate new metaphorical narration.
Fužinato was born in Prnjavor, Bosnia and Herzegovina and is based in Berlin. Beside her artistic practice, she works on collaborative projects on feminist and educational subjects as artistic director and lecturer. Most recently she received the 2022 nGbK mediation scholarship (Berlin, DE), and won the Kunst am Bau competition for the Zillehaus with her work 'O.T. gravuren'.
Patricia Sandonis' conceptual, multimedia practice is primarily concerned with systems and spaces of collectivity – the social phenomena of our everyday environments. Her investigation, which often takes a participatory approach, unfolds through drawings, paintings, installations, and ready-mades that abstract and reconstruct memories, moments, and impressions from urban public spaces. Drawing on her own experiences and movements, Sandonis sifts through personal and contemporary as well as historical narratives to speculate on the possible aesthetics of collective memory and identity in the present, activating the role of art in everyday life.
Sandonis was born in Valladolid, (ES) and is based in Berlin. She studied Fine Arts at the Complutense University UCM, Madrid (ES) (2007). In 2014, she graduated with a Master's degree in Art in Context at the UdK University in Berlin, where she specialized in art in public space and participatory practice.
KMRU
KMRU is the alias of Joseph Kamaru, a Nairobi-born, Berlin based sound artist who is currently studying sonic arts in Berlin. His work is grounded on the discourse of field recording, noise, and sound art. His work posits expanded listening cultures of sonic thoughts and sound practices, a proposition to consider and reflect on auditory cultures beyond the norms'
He has earned international acclaim from his performances in far-flunglocales such as the Barbican, Berlin Atonal, CTM festival, Dekmantel, Le Guess Who, andhis profound releases on Editions Mego, Subtext, Seil Records, and Injazero. 2022 sawhim supporting Big Thief in the UK/EU and touring with Fennesz in the US.
Eva-Fiore Kovacovsky
Eva-Fiore Kovacovsky is fascinated by cycles of growth, fertility and reproduction. In her artistic work, collecting, studying and examining plant parts is often the starting point. To explore the coexistence of different plants, parasites and symbioses, as well as the influence and use of plants by humans, she experiments with techniques of reproduction as well as with different photographic image carriers.
Kovacovsky was born in Bern and lives and works in Berlin. She studied Design at the Schule für Gestaltung in Basel and completed a bachelor's degree in photography at the Gerrit Rietveld Academie in Amsterdam. She has had solo exhibitions at, among others, Bäckerei Moabit, Berlin; Kunstfort (Vijfhuizen/NL); Aargauer Kunsthaus, (Aarau/CH); Galerie STAMPA,(Basel/CH); Malonioji 6, (Vilnius/LT). Her work has been shown in various group exhibitions, including. at C/O Berlin, Uckermark Festival, Kunsthall (Stavanger/NO), Fotografiska, (Stockholm/SE), Kunstmuseum (Thun/CH), FOAM (Amsterdam/NL).
She has been a guest lecturer at the Gerrit Rietveld Academie, the School of Arts – KASK in Ghent and the Hochschule für Gestaltung Karlsruhe. She is represented by Galerie STAMPA in Basel and in 2023 her artist book Fotogramme (working title) will be published by ROMA Publications. Together with Sina Ribak, Eva-Fiore runs 'Between Us and Nature – A Reading Club'.
Ioana Vreme Moser
Ioana Vreme Moser is a Romanian sound artist engaged with hardware electronics, speculative research, and tactile experimentation.
In her practice, she uses rough electronic processes to obtain different materialities of sound. She places electronic components and control voltages in different situations of interaction with her body, organic materials, lost and found items, and environmental stimuli. From these collisions, synthesized sounds emerge to carry personal narrations and observations on the history of electronics, their production chains, wastelands, and entanglements in the natural world.
Amongst others, she has performed and exhibited at the National Gallery of Denmark (DK), Fonderie Darling (CA), Akademie der Künste Berlin (DE); Manifesta 14 (XK); SFX – Sound Effects Seoul (KR), Ars Electronica (AT), Bunkier Sztuki Gallery Krakow (PL); Simultan Festival (RO); Eigen+Art Lab – Transmediale, Berlin (DE).
Opening
9/3/2023 from 6–9 pm
Hot drinks will be served.


On March 9, 2023 from 6pm to 9pm, the Bärenzwinger invites you to the opening of the group exhibition "Promising Premises" with works by Andrea Acosta, Jelena Fužinato & Patricia Sandonis, KMRU, Eva-Fiore Kovacovsky, Ioana Vreme Moser. "Promising Premises" presents different artistic approaches toward the concept of 'gleaning', touching upon the relationship between gathering and memory in urban-rural spaces.
During the opening, between 8 and 9 pm, the artist duo Jelena Fužinato and Patricia Sandonis will continue concrete-sizing their installation 'Hard Core Soft Edges' on site. 
In preparation for the site-specific work, rainwater was collected from the Bärenzwinger to be mixed with the concrete. Together with collected objects (such as natural fragments and scattered trash found in and around the site), this fusion forms the base of solidification of their collaboration. 
Between Us and Nature –
A Reading Club
The "Between Us and Nature – A Reading Club" invites attendees to read passages together out loud and share experiences and thoughts about the nature they live in. Each session creates a space to learn from and with bacteria, algae, fungi, soil and multinaturalist narratives, looking beyond disciplines from a mostly female* perspective.
"Cities are like the mitochondria in our animal cells – they are consumers, fed by autotrophs, the photosynthesis of a distant green landscape."(1)
Meeting at sunset of the spring solstice, the reading is an invitation to gather practices of gleaning and to speculate about the possibilities of interliving in more-than-urban environments.
In a sympoietic practice, Eva-Fiore Kovacovsky, artist, and Sina Ribak, researcher for ecologies and the arts, are running the "Between Us and Nature – A Reading Club" in Berlin since 2017 in collaboration with Zabriskie Buchladen für Kultur und Natur.
(1) Robin Wall Kimmerer, Braiding Sweetgrass: Indigenous Wisdom, Scientific Knowledge and the Teachings of Plants, Milkweed Editions, Minneapolis, 2013, 195.